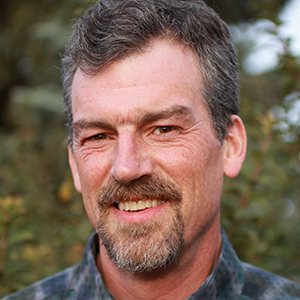 June 30th

An Encounter, Embrace, and Embodiment of Christ in Community
Reflections on A Meeting with the Congregational Chairs of MCA
An Encounter, Embrace, and Embodiment of Christ in Community:
Reflections on A Meeting with the Congregational Chairs of MCA
"It is so good to connect with each other". In my four years as Executive Minister of MCA I have heard this sentiment expressed many times in many different ways, reflecting connections between individuals, groups, congregations, and as the broader Mennonite community of faith.
It is a feeling I heard expressed again this past Monday night as I met with the church chairpersons from the congregations of MCA. Together with MCA's Moderator Brenda Tiessen-Wiens, we gathered by zoom to check in with each other, share thoughts and challenges, and support each other. This was the third gathering of MCA church lay leaders in recent weeks, with previous meetings taking place for church treasurers and church office administrators. While MCA's pastors have a long history of regularly meeting together, the covid-19 pandemic has emphasized the importance of nurturing other connections with in our church family.
As we went around "the screen", it was to be expected that covid-19 featured prominently in our conversation. People shared how each church has been coping with the health restrictions and figuring out ways to connect while seeking to ensure people's safety. We learned about different approaches and techniques to worship, whether online or in person within health guidelines. We heard about navigating difficult conversations and differing opinions. We celebrated God's guidance that led through these conversations in a spirit of respect, love, and peace.
With pandemic restrictions set to end on July 1, we spent a fair amount of time sharing how churches are approaching reopening plans. Several challenges were highlighted, including:
navigating the eagerness of some to fully reopen with those more comfortable with taking things more slowly
acknowledging those who have experienced loss this past year, such as a person's passing that could not be properly mourned as a full community
recognizing the limitations of welcoming newcomers in these pandemic times, who may or may not have experienced connection with our church communities as we might have hoped
moving forward with in-person worship while some are able to experience church more fully online, leading to the need to figure out hybrid ways of worshipping together
It was encouraging to hear how congregations were approaching challenges like these, and striving to do so in Christ-like ways. In his letter to the Ephesians Paul writes, "…we must grow up in every way into him who is the head, into Christ, 16 from whom the whole body, joined and knit together by every ligament with which it is equipped, as each part is working properly, promotes the body's growth in building itself up in love". (4:15b-16) I pray that we may continue to "build up the body in love" as we walk through challenges with each other as the MCA community of faith.
As the MCA faith family we are halfway through Year 2 of our 3 Year Action Plan, "Encountering, Embracing, Embodying Christ…in Community". The past 16 months of health restrictions have forced us to look for different ways to connect with each other and be the community God calls us to be. I am grateful for the many ways God brings people together even during a pandemic, whether within our faith family or beyond.

---
Reopening Resources
As Alberta enters Stage 3 of its reopening plan on July 1, check out the Alberta website for the latest guidelines and information.
The Anabaptist Worship Network has some helpful worship ideas for congregations as they begin to reopen after the pandemic closures. Their webinar about reopening can be watched here. Slides from their presentation are available here.
Some Guidance from the Anabaptist Worship Webinar:
Celebrate return to in-person worship (remember that not everyone is present)
Lament the hardships of the pandemic
Grieve death and loss of pandemic
Acknowledge other changes during the year - graduation, gaining or losing members, what else?
Evaluate rituals (old and new)
Ask what is giving life in your community?
Ask what is essential and meaningful in each ritual