Respond, Rebuild, Restore: Foothills does MDS
April 26th
"My dad thought this was a brilliant idea. I thought this was the worst idea my dad ever had. I thought this would be the worst week of my life." And then, "This easily became one of the best weeks of my life. I have to admit, my dad's not-so-great idea turned out to be a great one." Such was Liesel Retzlaff's summary of a week of volunteering with Mennonite Disaster Service (MDS) in Princeton, B.C.
A group of 11 teens and adults from Foothills Mennonite Church spent their spring break March 20 to 25 in Princeton, B.C. working with MDS repairing homes damaged by the November 2021 floods. The group was organized by Deanna Willms and consisted of Louisa Adria, Keith, Krista, and Liesel Retzlaff, Neil Kary and Kim Klassen, Mike Beriault, and Shami, Deanna, Kai, and Ethan Willms.
Wearing their MDS T-shirts with the motto Respond, Rebuild, Restore on the back, they reported during the April 3 worship service. Each one concluded that their time spent had been an extremely rewarding experience.
Some worked on a house that had been moved off its foundation by the floodwaters. Obviously it needed to be re-attached to the foundation but there was more. Windows needed replacing and photos showed significant interior damage. As it was an old house, they discovered that for each job there was another task that had to be done first. The goal, which the homeowner did not even know, was to make her home not only liveable but wheelchair accessible so it would meet her future needs. Keith Retzlaff stated "MDS not only rebuilds what is lost but looks to what these residents may need in the future."
Team members lived out 1 Corinthians 12:4-11 using their various gifts in service to God and the residents of Princeton. Repairing and painting homes offered residents hope. Even those who had done much of the repair themselves were running out of energy. As Mike Beriault reflected, "The MDS opportunity in Princeton gave a glimpse of God's intended good. It was good that the flood destruction was being cleared. It was good that homes were being repaired and restored. It was good that people not feel abandoned or without hope of recovery. And to be reminded that the one who had begun a good work in us would carry it on to completion."
Meeting residents and hearing stories of the flood reinforced that MDS help makes a tangible difference in people's lives.
They spoke highly of their "fearless leader" Walter and the team, Don, Robert, Bernie, and Ardis who had already spent much time in Princeton. They were housed in at Rockridge Camp which was described as a beautiful place to stay. Louisa reported that the the food served was both delicious and photo worthy — real butter, no margarine!
An MDS report always concludes with a call to action and a challenge for those listening to do a stint with MDS. More volunteers are needed and welcomed. A subsequent email sent to volunteers outlined a detailed To Do list which includes painting and installing doors, installing cabinets and countertops, installing trim and baseboards. And, there is always clean-up to do so if your skillset isn't painting or finish carpentry, you are still invited to come and Respond, Rebuild, and Restore.
Perhaps you have time to offer. If yes, contact Kelsey at the Winnipeg office to register. https://mds.org/mds-across-canada/ If you wish specific information regarding work available in any particular week, phone or text Walter at 604-839-1801.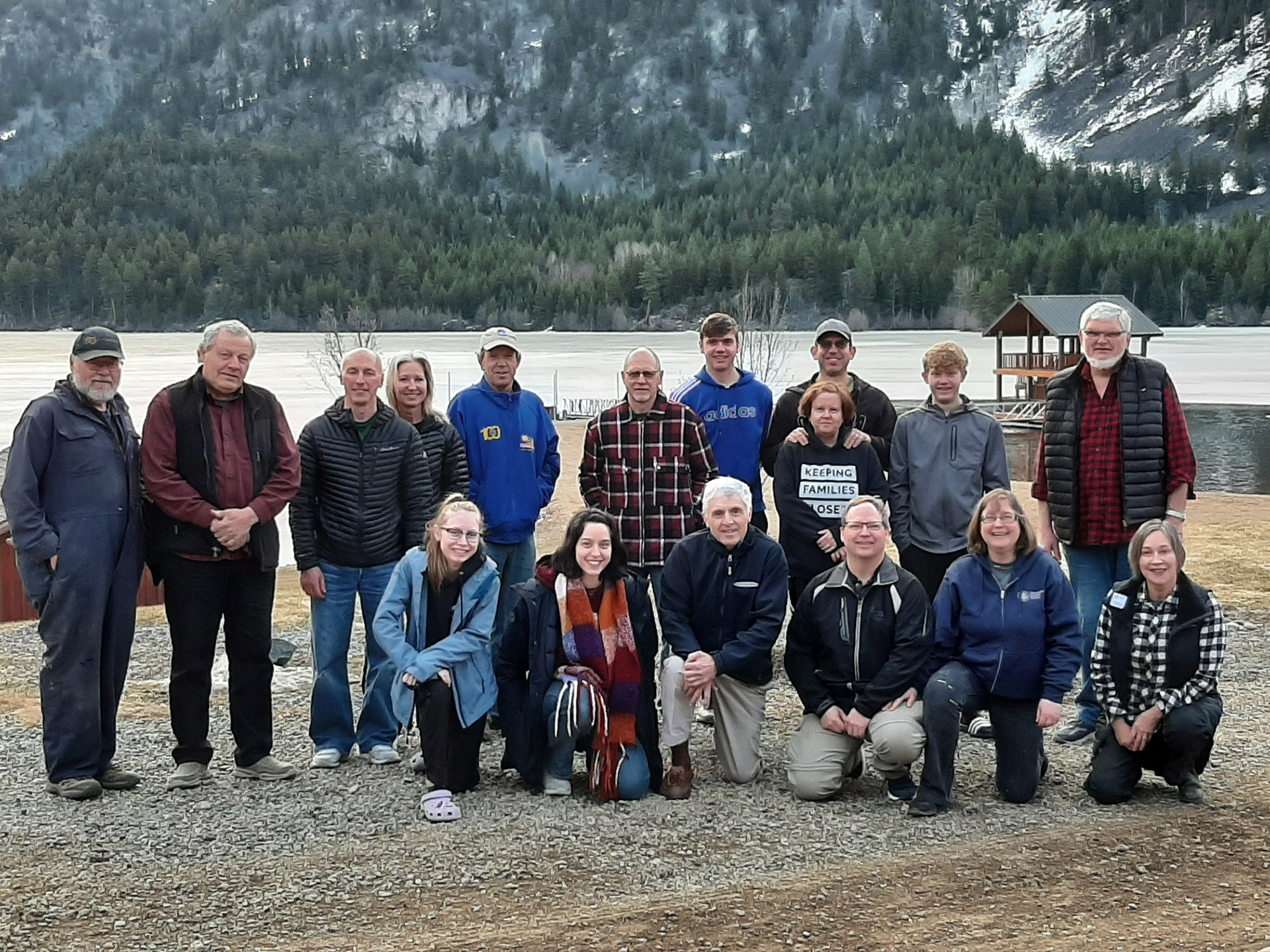 The team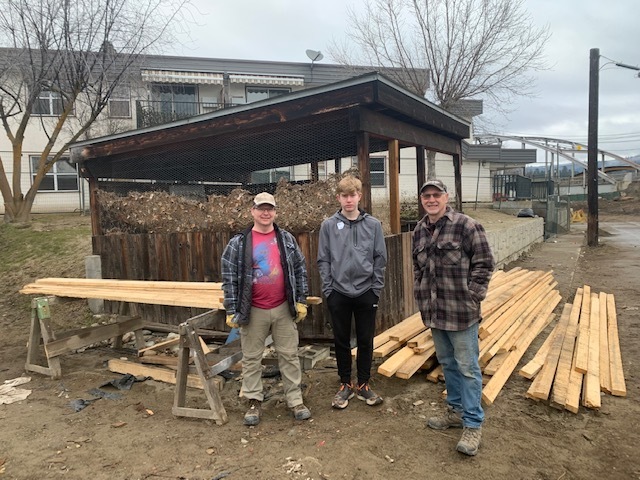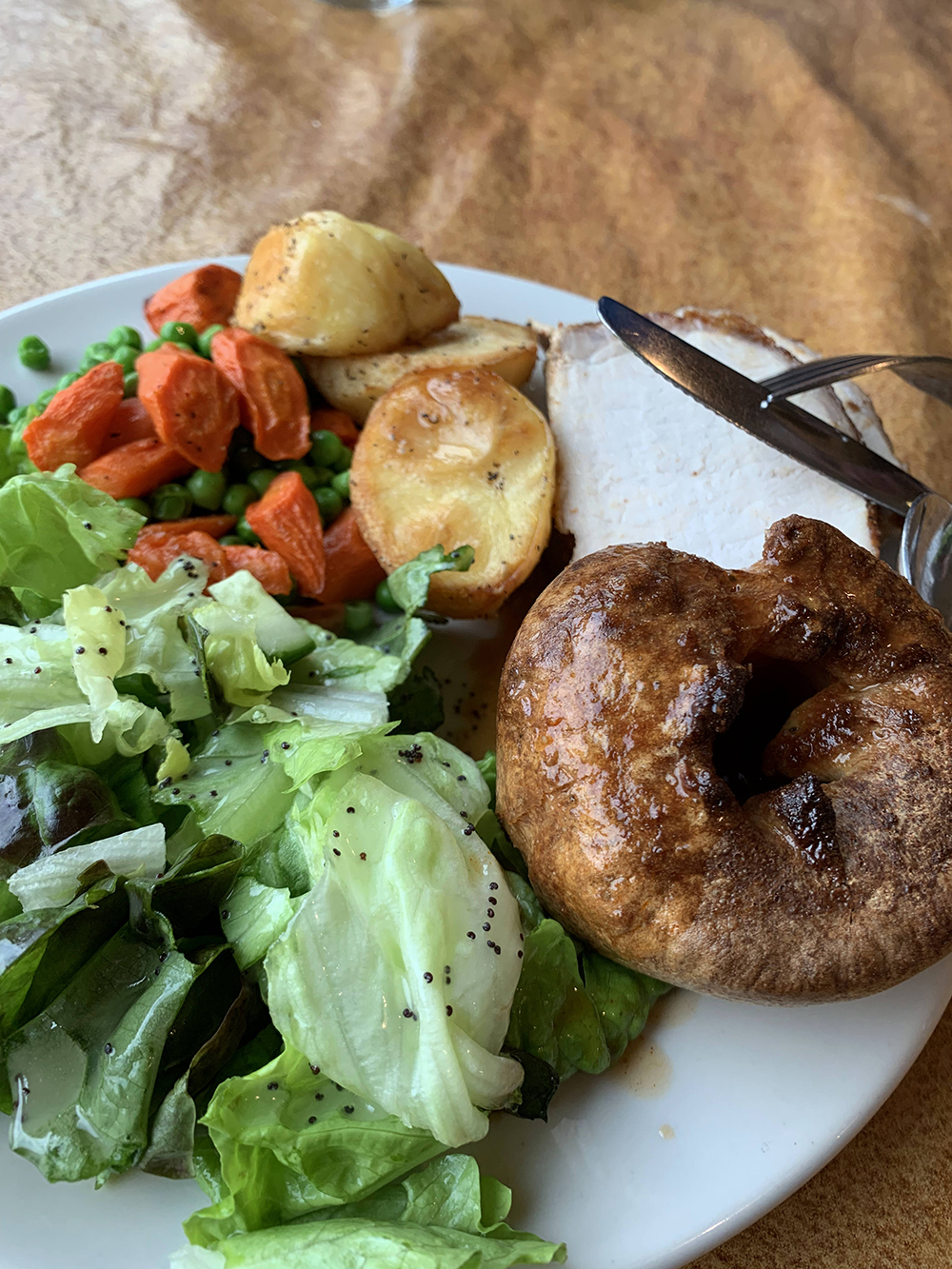 And, the food that fed the team!